The Official Website for the 
Annual John Denver Celebration 
in 
Aspen, Colorado
Join us as we celebrate of one of the greatest artists and humanitarians of our time 
 John Denver
October 5-12, 2022
The year 2022 marks 25 years since John Denver left us way too soon. His music, words, and tireless work as a humanitarian and environmentalist live on in his many accomplishments he achieved in his life.  Join us we pay tribute to his timeless music and legacy.
Two great evenings of music at the 
WHEELER OPERA HOUSE!
THESE TICKETS ON SALE NOW!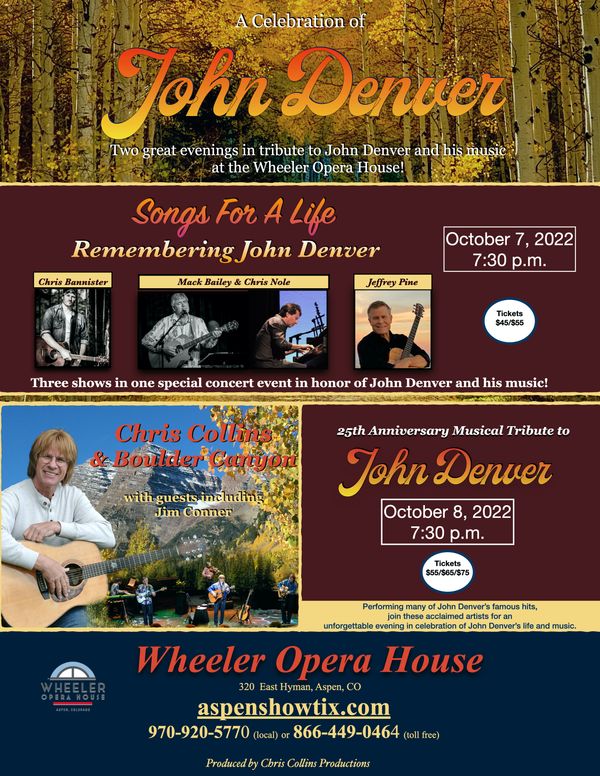 ---
---
---
Please also check out the Concert and Events Page for additional concerts, events and information.  Other events include a concert by Ron Matthews, a 25th Anniversary Remembrance Presentation, Martin Tyner's Presentation on Birds of Prey, a jeep tour, and a past favorite, the Pine Creek Cookhouse Luncheon/Concert Event, will return especially for this special year.